While the Covid-19 pandemic made most of 2020 difficult for everyone, one really great thing that occurred was the Beyond the Books expansion and renovation of the already awesome Fayetteville Public Library. I knew the campaign was called "Beyond the Books" but it wasn't until recently I realized why. This expansion turns Fayetteville Public Library into an amazing resource for the entire community, beyond the wonderful selections of books and movies on the shelves.
I had the opportunity to take a sneak peek tour of the expansion yesterday and I was blown away by everything it has to offer. The library will be soft opening next week and observing Covid-19 guidelines for safety: all guests must wear a mask and social distance, and occupancy is limited to 200 people. Only the main entrance will be open and guests will be asked to limit their time to one hour in the library.
The location that previously held check-out desks now has a view of the huge book sorting machine. Kids will be able to watch it work as it scans and sorts books that have been returned.
A few of my favorite aspects of the library expansion:
*The children's area has doubled in size to 32,000 sq feet. This includes a large preschool area with airplanes on permanent loan from the Arkansas Air & Military Museum hanging from the ceiling. This area has room for strollers and comfortable seating. There is a dedicated area just for teens, including a teen lounge with workstations, nook seating and plenty of charging ports for mobile devices, and (soon) a teen gaming room.
* The library has special quiet rooms for nursing moms or parents who need a quiet area for a few moments for their child.
*This library will be a place people can learn a trade. The library partnered with Brightwater Culinary School in Bentonville and will be offering classes to train students in restaurant careers. The educational kitchen is state-of-the-art and is adjacent to a practice restaurant area. The plan is to teach culinary classes to all ages and also open this space for use by people in the community.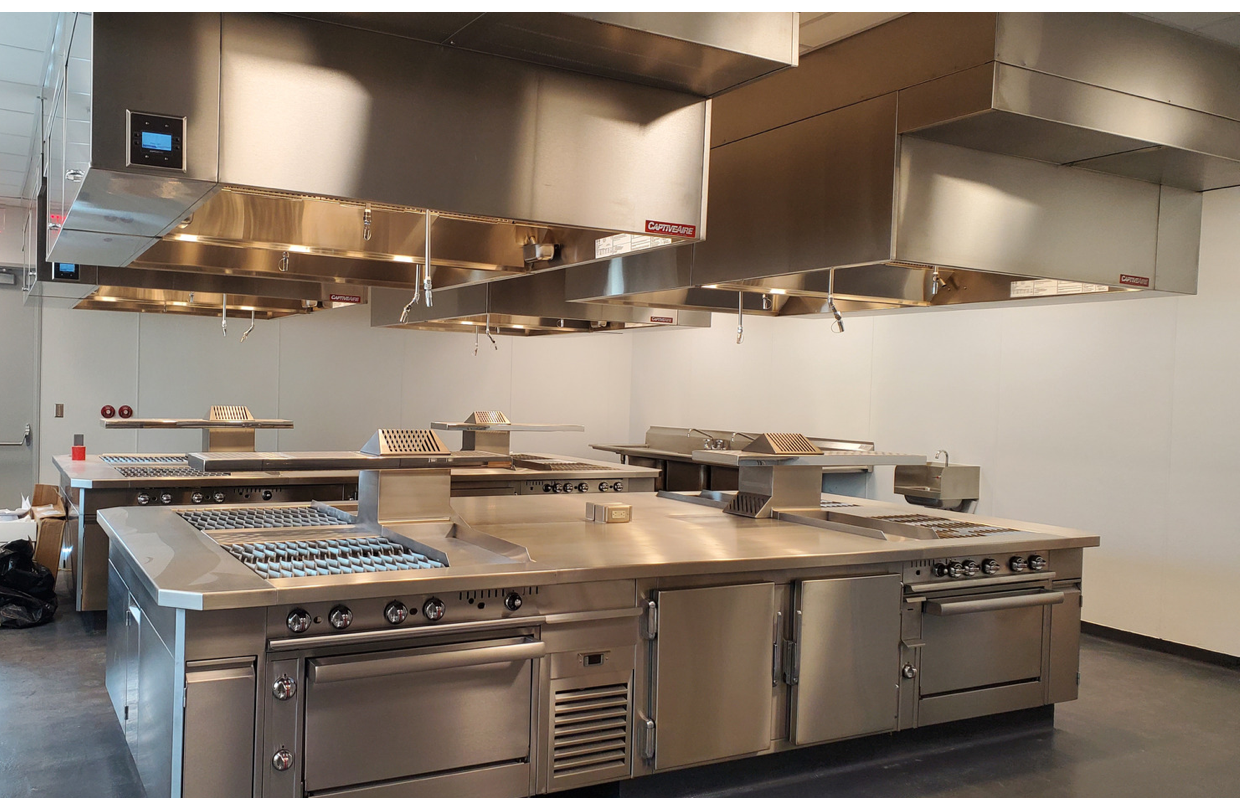 Coming soon: a semi truck module so people can study for their CDL license, and an airplane cockpit to explore flight careers.
*The new event venue which will have bleacher seating for 700 people. WIth a stage and a huge open space, this will be a wonderful place for concerts, shows and more when we can have large indoor events again.
*A beautiful room equipped as a dance studio including ballet barre and floor to ceiling mirrors. This will be a spot for people to host free or low-cost yoga and dance classes.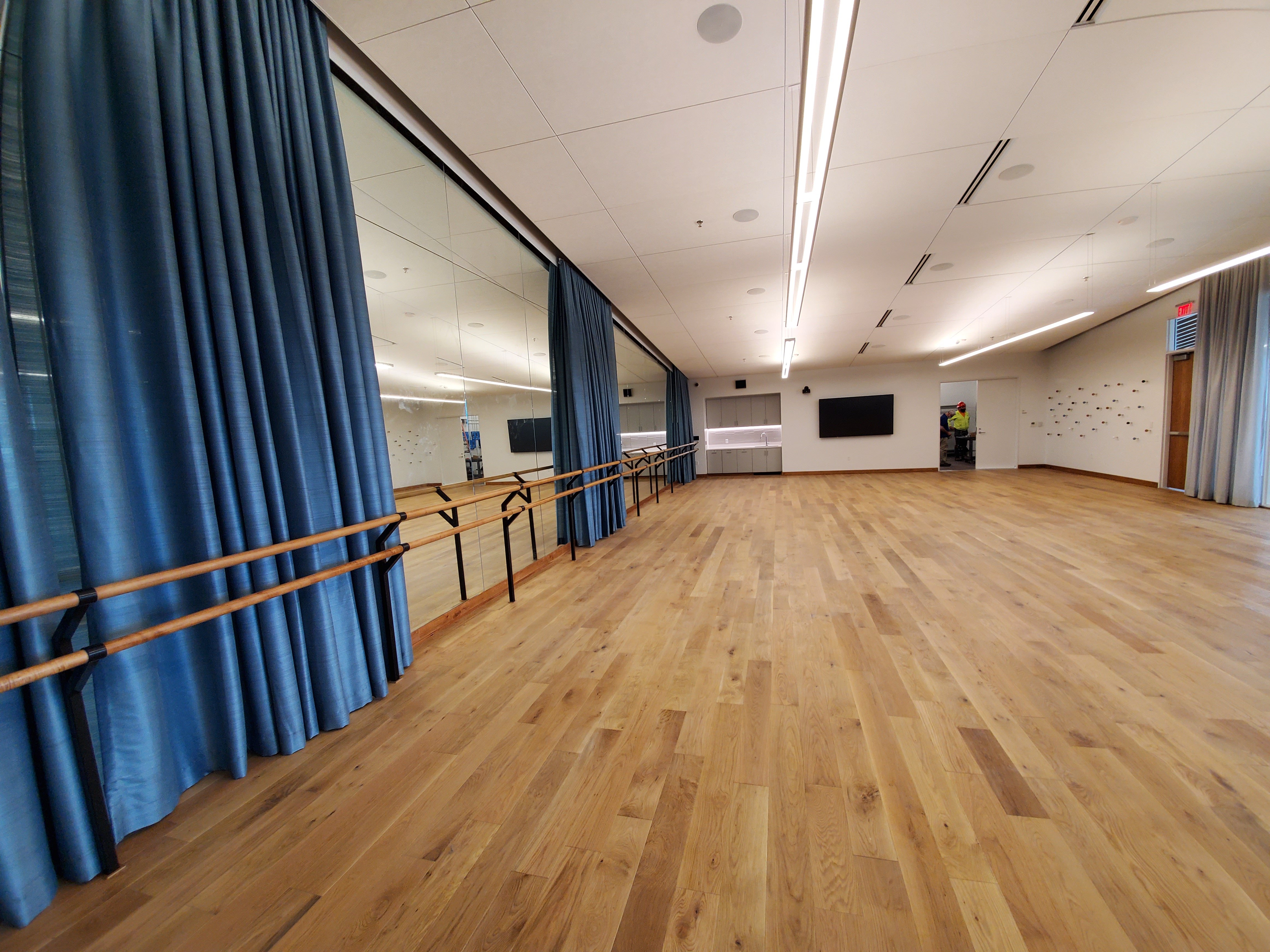 *A video and audio recording studio and coming soon, a photography studio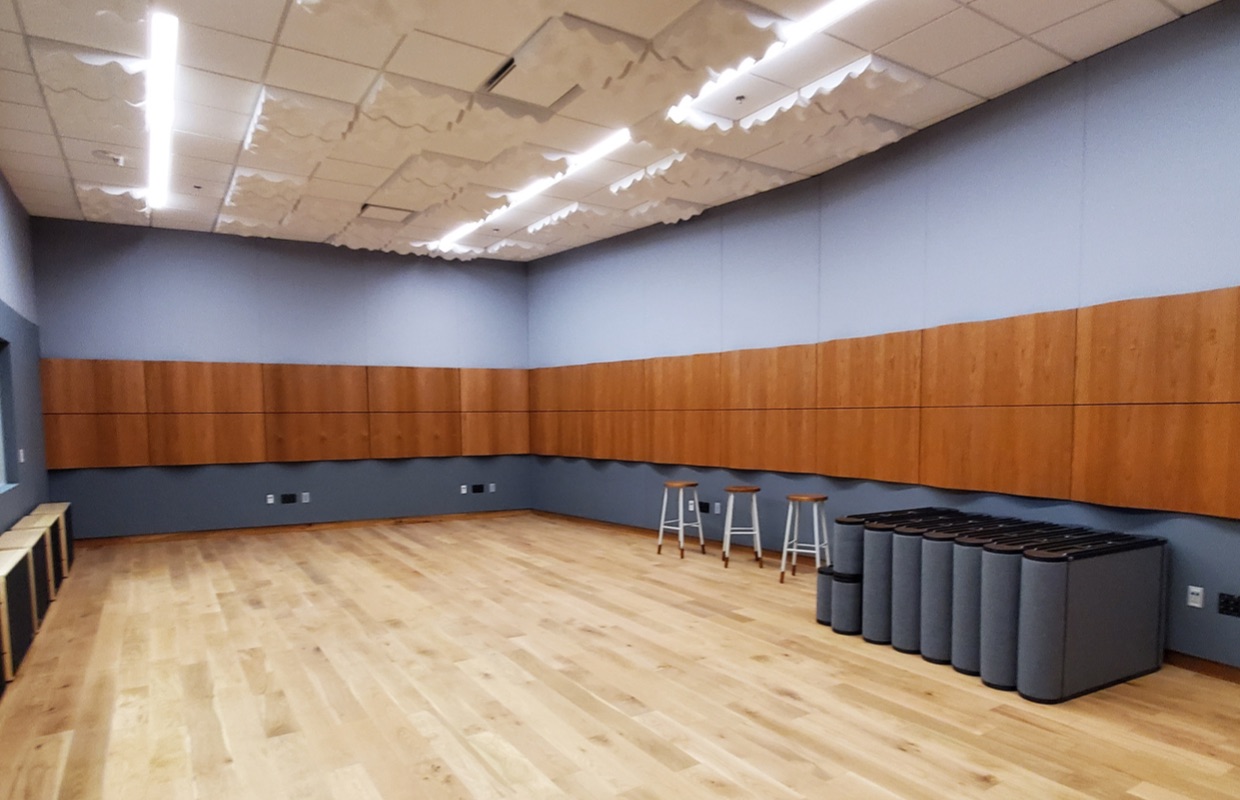 The J.B & Johnelle Hunt Gathering Space outside the library will be a large open green space comparable in size to the Fayetteville Square. This will be a great place for outdoor puppet shows, concerts and family picnics.
For years to come, the Fayetteville Library will be an asset to this community. It is the most incredible library I have ever seen, with so much thought put into every part of the design.
More info on the Fayetteville Public Library expansion and services can be found here.
Macaroni Kid Fayetteville is a free weekly e-newsletter and website focused on fun family events and information in Fayetteville, AR, Springdale, AR & surrounding towns. We gather together all kinds of local family events and activities each week, and add useful information about classes, family-focused businesses, book and product reviews, recipes, crafts, school and camp guides and more. We proudly serve families in Fayetteville, AR, Farmington, AR, Prairie Grove, AR, Springdale, AR, West Fork, AR & more! Macaroni Kid is full of useful local information like this PLUS tons of kid-friendly events on our event calendar. Like what you see here and want to get all the fun delivered to your inbox weekly? Subscribe to our FREE weekly e-newsletter for the 411 on local family fun!